In my last blog, I wrote that I was going to get to the bottom of what makes Geminis tick.
I said I didn't care how long it took me, how many people I had to interview, how many Raffi albums I had to listen to or how many tacos I had to eat. I was going to get to the bottom of this whole Gemini thing.
And after only 5 days of research, I am now ready to report back to the group.
But first, did any of you read the recent article in the New York Times, where the
Dalai Lama
was interviewed and he was talking about how he can't meditate during Gemini?
Here's an excerpt from the interview:
NYT: Your Holiness, we've been told that you meditate like all the time, like it's part of your Buddhist beliefs and stuff. But this chick told me at a party a while back that you have trouble meditating during Gemini. Is that true?
DL: Dude, that's totally true! Have you ever tried meditating during Gemini? It's hard as f**k! I mean Gemini is such a cerebral sign, you know? I mean people are constantly thinking during Gemini and everyone moves around really fast and is totally impatient and stuff and I absolutely pick up on that energy and find it way hard to slow down my mind. You know? So I think it was back in 1987 where I finally said, EFF this, dude! I am never gonna meditate during Gemini again. I'm just going to do crossword puzzles during those four weeks instead.
(The rest of the interview is available on the New Yorks Times website.)
The thing is, I meditate a lot myself and I also was finding I was having trouble meditating during Gemini. So for me to read that the Dalai Lama (who is like the KING of meditation) was also having issues, I realized that sitting still and communing with your inner self just is not something that goes with the spirit of Gemini.
I mean, it would be like going to Mexico for the french fries, or watching a show like "Grey's Anatomy" and expecting to be entertained.
This stuff just don't mix.
BUT, as I said in my last blog, there's more to Gemini than just insanity and kinky sex. There's even more to Gemini than not being able to meditate.
Here's what IS to Gemini---
Gemini is all about doing whatever you want, whenever you want, and not needing anyone to tell you it's okay. See, Gemini is known as the "rebel" of the Zodiac. And basically, if you tell them to do something, they're just going to do the opposite. And it's not like they do the oppostie to be a jerk, they do it because... well, they can't help it.
So now that we're in Gemini (and we will continue to be for the next 9 days), now is the time to eat ice cream for breakfast! It's the perfect time to take a day off from work and see a movie. It's okay to wake up at 4am because you feel like it. It's also a great time to go buy a bunch of leg warmers. Gemini's loooooove leg warmers. I have no idea why, but they do.
It's the perfect time to go out and buy a parrot. It's the perfect time to go to a restaurant and NOT finish your meal. It's the perfect time to take a shower with your clothes on.
It's also the perfect time to buy yourself a
"Karate Kid" switch plate
on eBay!
I just bought one myself. It was $6.00, plus $2.75 shipping. Not too shabby!!!
But basically, Gemini is the perfect time to be like
Clark Gable
in "Gone with the Wind" and say: "Frankly my dear, I don't give a damn!"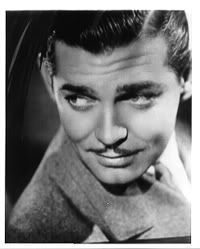 And even though I'm still making Geminis seem kind of crazy and impulsive and what not, I would like to acknowledge that there are plenty of normal Geminis out there.
Like Angelina Jolie---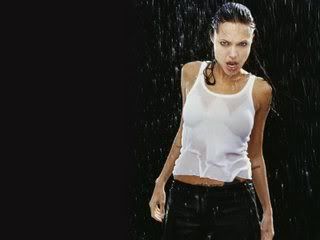 Yup. Nothing crazy about her. She's almost boring, come to think of it.
And Prince---
Prince has always been a very down-to-earth person. He's never displayed much of an imagination or any creative drive for that matter. He seems better suited to manage an Office Depot than be a musical icon, but he does have a following. I guess some people like their musicians to be subtle.
And Boy George---
Again, a completely sane Gemini here. Nothing "out there" about this guy. In a previous life time he probably drove a school bus.
Now, like a good Gemini (I'm a Sagittarius, but with
Moon in Gemini
, so I consider myself an honorary Gemini), I'm getting bored with this blog, so I'm going to end it soon.
But first, I made another David Lynch video, where David Lynch pays tribute to Gemini.
If for some reason you can't watch it right here---
You can watch it
here
.
ON THIS GREAT DAY, JUNE 12, 2007, DOTSON SALUTES THE ASTROLOGICAL SIGN OF GEMINI FOR BEING A DIFFICULT SIGN TO MEDITATE IN, FOR ENCOURAGING YOU TO DO WHAT YOU WANT, WHENEVER YOU WANT, LIKE EAT ICE CREAM FOR BREAKFAST OR BUY A KARATE KID SWITCH PLATE, FOR PRODUCING "NORMAL" GEMINIS LIKE ANGELINA JOLIE, PRINCE, AND BOY GEORGE, AND FOR MAKING THE ZODIAC A FAR MORE INTERSTING PLACE.
What would the world be like without Geminis?
Well, probably pretty quiet. But also kind of dull.
And we wouldn't have the most famous Gemini of all--
KENNY G!!!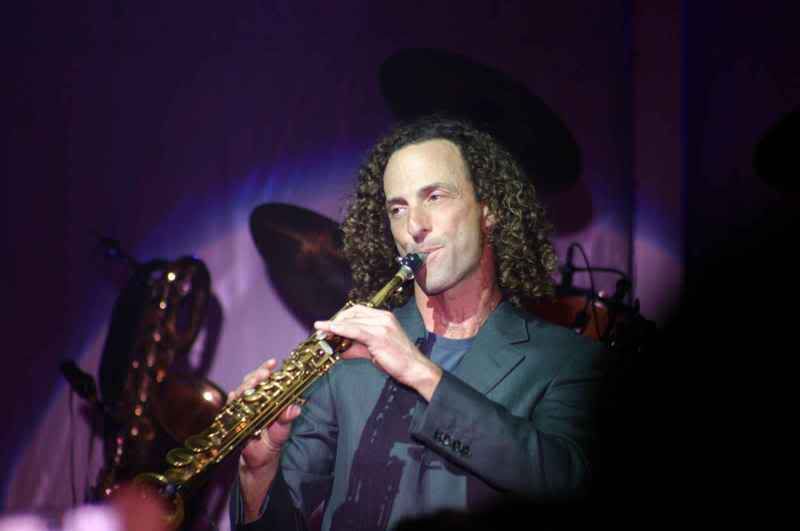 PLAY IT, KENNY!! PLAY IT!!
Chris Dotson