Once upon a time, there was this really funny TV show called
"Arrested Development"
.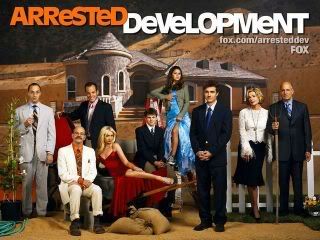 Everyone who watched this show agreed it was one of the funniest things they'd ever seen anywhere.
Even people who were born with absolutely no sense of humor had to admit the show was "not that bad."
The thing was, though, even though the show was so funny and everyone liked it and stuff, it got canceled after just 3 seasons.
The reason it got canceled is that it aired on
The Food Network
. When people tune into the Food Network, they expect to see stories about hamburgers and sandwich meats.
They don't expect to see one of the best comedies of all time.
It was reaaaaallllllly confusing for everyone.
Before the show was canceled, the Food Network tried to sell "Arrested Development" to CBS.
CBS did make an offer, but part of the deal was that they were going to re-cast the show and make David Caruso the lead.
The Food Network was all like, "Sure, cast David Caruso! We don't give a rat's! Just show us the money, foo!"
And it was all going to happen. The show was going to be saved and David Caruso was going to become a big star.
But then David Hasselhoff showed up to one of the meetings with no shirt on and started yelling at people and taking everyone's pizza without asking, and the deal got vetoed.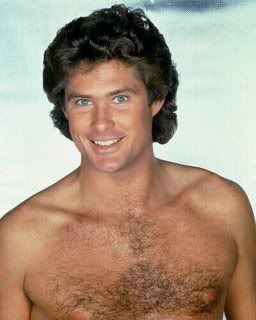 So that's the story of "Arrested Development."
BUT--- before David Hasselhoff caused "Arrested Development" to get canceled, there was this fantastic song called "Keep Those Balls in the Air" that was featured in season 3 of the show, in the episode called
"Notapusy"
.
The song is used in a training montage where Jason Bates and the character named Steve Holt are training for a triathlon.
You can watch the scene (and hear the song!!) right here---
or
here
.
And this is another video featuring "Keep Those Balls in the Air" and what's going on in this video is a dude took the song and put it over this Sony commercial. I'm posting this video as well because the sound quality is much better and you can really rock out to the song better---
(Or you can watch it
here
instead.)
What an incredible song. I did about 4 minutes of research online about the song, and it would appear that there are no MP3s out there of it, nor is it available for download on iTunes. That is sad.
Plus, it seems that the ENTIRE song is what you hear on the above videos. It's only a 35-second thing. I guess the "Arrested Development" people didn't write a full pop song because either they didn't think it would have such a following, or because they were too busy guarding their pizza so that David Hasselhoff wouldn't eat it.
But, I divest.
At any rate, "Keep Those Balls in the Air" belongs in a museum, and any song that belongs in a museum most certainly warrants a "Dotson Salute", so let's get to it---
ON THIS GREAT DAY, JUNE 17, 2007, DOTSON SALUTES THE SONG "KEEP THOSE BALLS IN THE AIR", FOR BEING ONE OF THE BEST MONTAGE SONGS OF ALL TIME, FOR BEING ABOUT KEEPING BALLS IN THE AIR, FOR HOPEFULLY SOMEDAY BEING DOWNLOADABLE ON ITUNES, AND FOR ALSO MAYBE HAVING A LONGER VERSION OF THE SONG SOMEDAY WHEN DAVID HASSELHOFF ISN'T LURKING AND TRYING TO STEAL EVERYONE'S PIZZA.
I have to imagine "Keep Those Balls in the Air" is particularly popular with jugglers.
(And werewolves.)
Chris Dotson