You ever heard of these Studies things?
They look like this---
And sometimes they look like this---
Basically, studies are done by people I've never met before who put a mouse in a cage and periodically drop blue drops of liquid onto them and see how the mouse reacts. Then they make notes.
Here are a few studies RIPPED FROM THE HEADLINES that came about from this dropping blue drops on the mouse-in-the-cage method:
"Studies Show Exercise Can Improve Your Sex Life"
"Studies Show What It Takes to Be a Top E-Commerce Site"
"Studies Show President Bush Does Not Have Dementia"
And while all these studies are all well and good and provide me with TONS of VALUABLE information, I felt a little odd knowing that I was benefiting from this information, while some poor mouse was having blue drops of liquid dropped on it.
I thought to myself "There MUST be another way to conduct studies without involving a mouse in a cage. There just must!!"
And it turns out, you CAN do studies without mice. In fact, it's possible to do studies without any research WHATSOEVER!
This new brand of studies are called "Dotson Studies" and they're awesome because they give you all kinds of useful information without harming any mice or requiring me to do any actual work. Everyone wins!!!
Here are some Dotson studies right here:
-Dotson Studies show that if you go without food for 3 days, you will be hungry.
-Dotson Studies show that people who shave their armpits live well beyond the age of 40.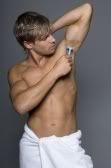 -Dotson Studies show that if you put tap water in a cup, the inside of the cup will become wet.
-Dotson Studies show that humor was invented by a businessman from Mecca who got a little too friendly with the boss's daughter and needed to appear charming to avoid being thrown into a pit full of asps. That same businessman went on to invent tomatoes.
-Dotson Studies show that sex is a great stress-reliever, provided sex doesn't stress you out and you involve a raccoon.
-Dotson Studies show that 98% of dogs could pick up their own feces if they wanted to. The other 2% were too busy humping something.
-Dotson Studies show that most people would prefer not going to the dentist as opposed to going to the dentist.
-Dotson Studies show the television program "ER" should be easier to spell.
-Dotson Studies show the word "fish" spelled backwards is very difficult to pronounce.
ON THIS GREAT DAY, JUNE 16, 2007, DOTSON SALUTES STUDIES FOR PROVIDING PEOPLE TONS OF USEFUL INFORMATION THAT THEY COULDN'T POSSIBLY LIVE WITH OTHERWISE. BUT DOTSON SALUTES "DOTSON STUDIES" EVEN MORE BECAUSE DOTSON DOESN'T TEST ON MICE AND HIS STUDIES REQUIRE NO RESEARCH WHATSOEVER, LEAVING PEOPLE THE FREEDOM TO SPEND MORE TIME IN THE MEN'S ROOM AT THE LOWE'S STORE OF THEIR CHOICE.
The above picture was taken at a Lowe's Store in Naperville, Illinois.
And if you've never been to Naperville, Illinois, you are MISSING OUT, my friend!
MISSING OUT!!
And you know who lives in Naperville, Illinois?
This guy---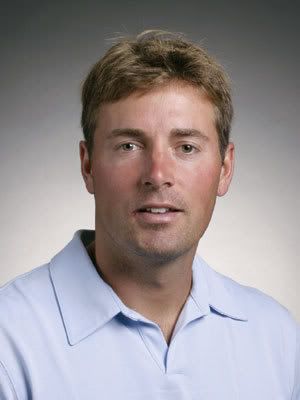 And he wants to meet you!
ON THIS GREAT DAY, JUNE 16, 2007, IN ADDITION TO SALUTING STUDIES, DOTSON WOULD ALSO LIKE TO SALUTE THE TOWN OF NAPERVILLE, ILLINOIS FOR HAVING AN AWESOME MEN'S ROOM IN THEIR LOWE'S STORE AND FOR BEING THE HOME OF THE GUY IN THE PICTURE WHO WANTS TO MEET YOU.
Chris Dotson