Aaaah, Leo.
Perhaps the greatest Astrological sign ever invented. And we have the good fortune of being in Leo for the next 17 days, so live it up!
As I've mentioned in previous blogs, Leos are skilled at a number of things.
Such as---
Making donuts,
Providing shade for wild goats with their Hummers,
Partying in their swim trunks,
And -perhaps most famously- Leos are skilled at THROWING TANTRUMS!!!
I was reading up on Leos today and one website described Leos as having an "excessive hastiness of temper." I think that sums it up pretty well.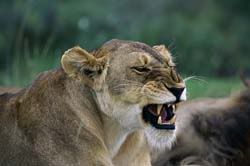 So--- what does all this stuff about Leos have to do with
Lee Elia
?
Well, Lee Elia is most famous for once having thrown a fantastic tantrum. And since we're in Leo and this dude has a temper, I just figured there's a theme there.
Know what I'm saying?
So check it out---
In 1983 when the tantrum went down, Lee Elia looked like this--
I'm not entirely sure what precipitated his tirade, but it was something like his team the Chicago Cubs (who he was managing at the time) were sucking it up pretty bad. They were sucking it up to the tune of a 5-14 record, which in any sport is pretty awful. And I think what happened is that the Cubs got their butts kicked at home and their own fans started booing them and Lee Elia thought that was pretty lame for the hometown fans to boo their own team.
And that's when Lee Elia got in touch with his inner-Leo and went NUTS!!!
The rest is history. There is no video of the tirade, just audio. But some dude took the audio and put a picture montage to it and you can watch it on YouTube right here--
Lee Elia also has a
MySpace Page
, which features an mp3 of the tantrum that you can add to your MySpace Page for FREE!!! FOR FREE!!!
For those of you wondering where Lee Elia is today, well according to the world's wide web, he is the
bench coach
for a baseball team known as the Baltimore Orioles.
I don't know how one goes about "coaching" a bench, but if there's one person out there who I know can get an inanimate object fired up, that person would be Lee Elia!!!
And that be the way it is.
ON THIS GREAT DAY, AUGUST 6, 2007, DOTSON SALUTES LEE ELIA FOR THROWING THE GREATEST SPORTS TIRADE OFF ALL-TIME, FOR TELLING THE 1983 CHICAGO CUBS FANS THAT THEY CAN KISS HIS ASS "RIGHT DOWNTOWN", FOR STICKING UP FOR HIS PLAYERS, FOR DISPLAYING "EXCESSIVE HASTINESS OF TEMPER" THAT WOULD MAKE ANY LEO PROUD, FOR HAVING A MYSPACE PAGE, AND FOR COACHING BENCHES ALL OVER BALTIMORE!!!
Oh, I'm sorry, did somebody say they wanted me to post today's "The Dotman's Hopelessly Misguided Joke of the Day"? Well, okay, but just this once...
Chris Dotson