WHAT UP, SUCKAS!!!!!
Now, if you just read the above line and immediately started thinking things like:
"Who is he calling 'Sucka'"? "Does he think I'm some kind of 'Sucka'?"" "Wait, AM I a Sucka?" "How does he know I'm a Sucka?" "What will people think about me if they find out I'm a Sucka?" "Maybe this Sucka thing will be GOOD for me!" "I really don't think he should be calling anyone a Sucka before first finding out if they indeed are a Sucka." "There should be a law about calling people Suckas." "I'm going to go make one." "That Dotson is a bad person for just assuming I'm a Sucka without first asking me." "Dotson sucks. I don't think I'm going to read his blog anymore. And I'm going to email everyone I know and tell them not to read his blog either."
Did any or all of those thoughts race through your head just now?
If they did, then CONGRATULATIONS! You might be a
LIBRA
!!!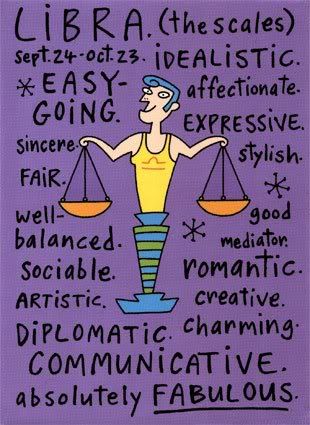 How else can you tell if someone is a Libra?
SIMPLE!
All Libras wear CAPES!!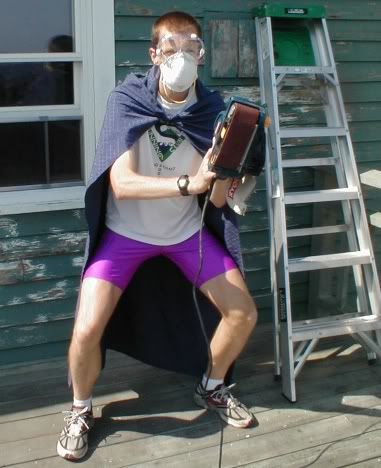 Why do all Libras wear capes? Because they all fancy themselves superheroes! You see, Libras are obsessed with justice. OBSESSED with it!!! And if a Libra perceives an injustice, then LOOK OUT because somebody is going to PAY!
(Libras HEART revenge. And coincidentally enough, they also invented Heads on Sticks.)
Try explaining to a Libra that the universe is objective. Try explaining to a Libra that God is detached and that the world is perfect just as it is.
A Libra will have NO IDEA what the hell you are talking about! Libras can't imagine any kind of a world where there aren't judges or courts or politicians or surveys that will pay you for your opinion.
(That reminds me, Libras LOVE opinions. And I bet you $3 that within our lifetime, Libras will have invented a way to have sex with opinions. That's how much they love them!)
Libras tend to travel in packs. Without getting too deep into Astrology speak, the sun has it's fall (or "detriment") or something in Libra, and because of that, Libras lack a certain amount of "self" that you would generally find in a sign like a Leo or an Aries.
What does all of that mean?
It means Libras HATE going anywhere by themselves. There is nothing more terrifying to a Libra then to agree to meet a friend for lunch, arrive on time, and then have to wait 20 MINUTES until their late friend arrives. Libras do not like being alone, especially in a public place. And the thought of going to a party where they don't know ANYONE? That's the perfect recipe for a Libra horror movie.
This is a Libra dog--
You know what Libras like even less than going somewhere by themselves?
Confrontation!!!
There's a scene from the old TV show "Back to the Future" where the George McFly character tells Jamie Foxx, "I know what you're going to say, son. And you're right! You're right! But I'm just not good with confrontation."
Fortunately for Libras, though, we now have the internet, so Libras can rage via email and message boards about this, that, and the other thing! And they can swear and use CAPITAL LETTERS and everything. It's really a great anger outlet for Libras. Because back in the day, a Libra would have had to confront someone face-to-face, and when it comes to talking to someone face-to face, most Libras say--
"FUCK THAT!!!"
Libras would much rather gossip behind your back.
And that's not to say there's anything wrong with being great at gossip. That's a Libra's gift! Why should they deny themselves such a great gift??
So gossip it up, Libra! And keep cranking out those nasty emails!
And if you're not going to do it for me, then do it for perhaps the famousest Libra of all-time, former Rolling Stones frontman,
JOHN LEMON!!
ON THIS GREAT DAY, SEPTEMBER 24, 2007, DOTSON SALUTES LIBRAS FOR WEARING CAPES, FOR HEARTING REVENGE, FOR INVENTING HEADS ON STICKS, FOR TRYING TO FIGURE OUT A WAY TO HAVE SEX WITH THEIR OPINIONS, FOR HATING GOING ANYWHERE BY THEMSELVES, FOR BEING GREAT AT GOSSIP, AND FOR SENDING INCREDIBLY VICIOUS EMAILS.
I don't think this guy is a Libra-- I just like the picture.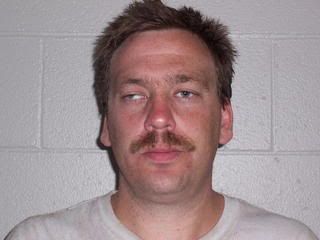 And for the record my sensitive Libras, Dotson loves you very much and in a perfect world, I would spoon you all!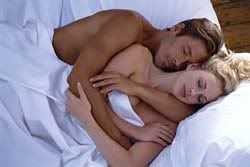 One more Libra picture for the road---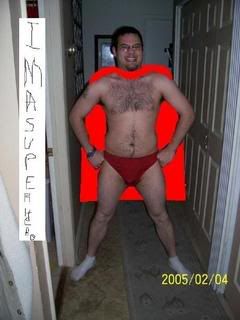 Chris Dotson
Just the dumbest jokes you've ever heard.