It's October 23, 2007, and we are moving into
SCORPIO
!
Is this a great time to be alive or what???
Scorpio might have to be the most well-known sign of the zodiac. Even people who aren't into astrology have an opinion about Scorpios.
Many things have been said about Scorps over the years, like they're possessive and overly emotional, that they're sex freaks and vindictive, and that they don't separate their whites from their colors when they do laundry.
All of these things are of course true of every Scorpio, without exception.
But there are other things about Scorpios that most people might not know.
For example---
Scorpios invented gardening!
Prior to the existence of Scorpios, people would just sit around and look at their yards and say, "Man, I wish I had some flowers in there right now!" And you know where all that wishful thinking got people?
NOWHERE!!!
But then the Scorpios showed up on the scene and started sticking in flowers and stuff and everyone's yard turned into a veritable wonderland overnight!
Scorpios also invented whips!!
Whips became an indispensable invention back in the 1970s when the majority of Americans were still riding horses. Back then people used to try to command horses by saying "go left" or "make a sharp right here", but the horses would never do what they told them! (Many people insisted that the horses knew EXACTLY what their owners were telling them and the horses were just fucking with them.)
So then the whip comes along and PRESTO! You no longer have to get jerked around by a horse who doesn't want to follow orders. Now you can just whip that bastard and that nag will do whatever you say!
Scorpios are also natural-born fly fishermen.
Scorpios are lucky in that respect because they know that no matter what happens, they will always be able to catch fish and therefore will never go hungry! And Scorpios love to think about potential starvation. Especially on weekends or when getting their mail.
In addition to all of these wonderful things, Scorpios/people with Scorpio energy are notorious pack rats.
They don't wanna throw nuthin' away!
"Why," do you ask? Well, because THEY MIGHT NEED IT SOMEDAY!
Scorpios are water signs and are therefore a very emotional lot. And they don't want the day to come around when they might NEED that glow-in-the-dark washboard and not have it!!! Because then what???
THEN it would be THE END OF THE WORLD!!!
And no sign obsesses more about the end of the world than Scorpios. They love anything that's death-related. I mean, they're ALL OVER that shit!
And the whole "Book of Revelation" thing in the Bible? That was thrown in there just to hold the Scorpios' attention.
Speaking of the end of the world and paranoid stuff, Leonardo DiCaprio just made a movie about it!
It's called
The 11th Hour
and I think it's another movie about how the world is going to end because we as humans are a bunch of assholes.
Now, I'm not disputing Leo's findings and I'm not saying humans aren't a bunch of assholes, but I AM saying this movie just as easily could have been titled "LEONARD DiCAPRIO IS A PARANOID SCORPIO."
And you know what, for my money, I'd MUCH rather see a movie called "Leonardo DiCaprio is a Paranoid Scorpio" any day of the week. I mean, "The 11th Hour??" Wasn't that a Spike Lee movie with Ed Norton?
Sometimes Scorpios don't obsess about the end of the world. Sometimes they'd rather obsess about germs! Scorpios are always on the defensive and preparing to "not get sick." And since they focus so much on sickness, what do you think happens? THEY GET SICK! Try telling Scorps that the majority of their "illness" is in their head. They won't want to hear that jive. Scorpios like getting sick because it justifies to them that this is a scary planet full of evil beings--- some of them (like germs) that we can't even see!
Scorps also obsess over little things they might find on their body (like a freckle) and wonder if it might be a symptom for a hideous disease!
I'm not saying that Scorpios are THE ONLY hypochondriacs out there, but they do comprise the vast majority of them. In a recent study conducted by a bunch of people wearing glasses, here is how the Hypochondriac population breaks down in America, by Astrological sign---
PERCENTAGE OF HYPOCHONDRIACS BY SIGN-
99% - Scorpio
1% - People who accidentally wandered into the doctor's office
So you can see, Scorpios ARE NOT the only hypochondriacs out there, and anyone who tells you differently is a lie!
Now it's time for a movie.
This is a dramatization of what you should do if a Scorpio asks you if the mole on their face looks like something they should have "checked out" by a doctor.
And if you couldn't understand what the Scorpio said in the video, he said, "Hey, you see this on my face? You think I should be worried about that?" (Scorpios can also be very difficult to understand on video, but that's a topic for another blog entry down the road.)
What more can I tell you about Scorpios?
They like Oreos and they really need to be able to trust people. TRUST is incredibly important with Scorps. Scorps give so much of themselves to people. They're about as close to unconditional love as you can get with a person. If a Scorpio is into you, they won't hold nothing back. You get 100% of them. Because of that, Scorpios tend to get along well with Sagittarians, who are terrible at lying and couldn't keep a secret if they wanted. They also do well with Capricorns because a Capricorn will always tell you what is on their mind and be straight up with you. Capricorns also are blunt to the point of annoyance and therefore get kicked in the shin and the groin more than any other Astrological sign, but that too is a topic for another blog entry.
Lastly, I just want to comment on the fact that Scorpios get a bad wrap for having a "nasty" disposition.
But with the exception of Debrah Moore, nothing could be further from the truth!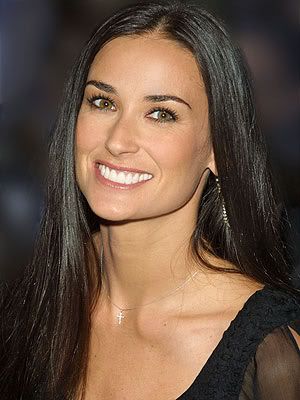 I find that Scorpios are INCREDIBLY patient with people. They believe in people long after I would have given up on them as a "lost cause." I mean, to piss off a Scorpio, you really have to go out of your way to upset them and/or violate that trust, but when that happens, that is the point where a Scorpio will fuck you with an aluminum chair.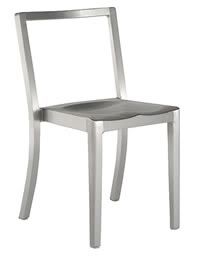 And you don't want that.
You might THINK you do --- and I absolutely respect that--- but you don't.
ON THIS GREAT DAY, OCTOBER 23, 2007, DOTSON SALUTES THE ASTROLOGICAL SIGN OF SCORPIO FOR ALL OF THE THINGS THAT DOTSON WROTE IN THE ABOVE BLOG AND IS TOO TIRED TO GO BACK AND LIST IN THIS RECAP, ALTHOUGH DOTSON DOES REMEMBER THE PART ABOUT OREOS AND SO HE WILL SALUTE SCORPIOS FOR LIKING OREOS AND FOR FUCKING PEOPLE WITH ALUMINUM CHAIRS.
Fly-fishing, gardening, paranoia, aluminum chair-fucking... I mean what more can you ask out of a sign??
Way to be, Scorpio!!!!
Chris Dotson
The Dotman's Joke of the Day