I bought 2 boxes of cereal today.
This is not something that I normally do.
What happened was, last night I had a dream that I was in my childhood home in Woodbury, Minnesota and I walked downstairs and my Virgo sister was lying on the couch, watching cartoons. She was also wearing a crazy, black-haired wig. She saw me coming down the stairs and jumped up and started ripping her wig apart and throwing bits of the wig at me.
The wig-throwing was getting a bit weird even for a dream, so I decided to turn around and went upstairs to the kitchen. I opened the cupboard and saw two boxes of cereal. I decided that I could really go for some cereal at the time, so I grabbed the box of Lucky Charms®, but it was empty! What a gyp! Then I grabbed the second box of cereal (which was Golden Grahams®), and guess what!! That one was empty, too. Then I noticed a box of Triscuits® and there were plenty of Triscuits® in there, but I didn't want any Triscuits®.
So I woke up hungry.
But then I decided that maybe the dream I had about the cereal meant something! Maybe God was sending me a message! Maybe I was supposed to go to the grocery store and buy the cereal and maybe I'd have some kind of fortuitous meeting with a person who could change my life forever!
So I went to the grocery store!
When I got to the cereal aisle, I noticed that quite a few brands of cereal were on special. Sadly, the Lucky Charms and Golden Grahams were full price.
They were $4.79 each!! $4.79 each?? No wonder money was tight when I was growing up! My mom was going broke buying me and my sisters cereal!
Aha! God WAS talking to me in my dream. He was telling me to write my mother a heart-felt thank you letter for all the times she bought me cereal as a kid. And I can see now it wasn't her fault that I didn't have a college fund. I ATE my college fund for breakfast every morning.
Gee frickin' whiz.
After writing my mom a thank you letter and begging her forgiveness, I decided to crack open the boxes of cereal. I first ate a bowl of Lucky Charms.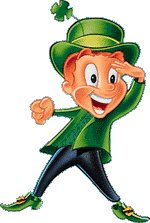 There were at least 4 times as many marshmallows in there than there were when I was a kid. Then I went for the Golden Grahams, which were pretty tasty, although I noted they sure got soggy fast. Then I had another bowl of the Golden Grahams.
At this point I was feeling light-headed from the sugar rush and needed to lie down myself. (JUST LIKE MY SISTER WAS LYING DOWN IN THE DREAM!!) And I ended up taking a 2-hour nap on my couch.
I didn't notice anymore parallels between my dream and my "waking" world after that.
BUT, when I was walking down the street this afternoon, I DID notice something awesome!
I noticed
NEAL "Motherf@*kin'" BADDIN
!!
This guy has it GOIN' ON!
Check him out-- he is Number 1!!!! It says right there on the sign. Neal Baddin is Number 1! What exactly is he Number 1 of, you might ask?
WHO GIVES A SHIT???
As long as there's a Number 1 anywhere on a billboard, you know you are dealing with someone special.
The other thing I like about Neal Baddin is that he's working hard for ME!
This is great, because I live a life of leisure and rarely work hard. And I have to admit, sometimes I quietly wonder to myself if in fact I SHOULD be working hard, you know like someone from Pittsburgh. But according to Neal Baddin, he's got my ass covered!
THIS GUY F@*KING RULES!!!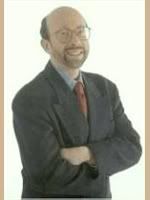 And the other thing about the sign is that his "working hardedness" seems to know no boundaries. So as far as I can tell, he's working hard for ALL OF US!!
This couldn't have come at a better time for Los Angeles, because as many of you know, the writer's guild went on strike recently and many television shows have shut down.
A strike looks like this---
And because of the strike, a lot of people are currently NOT working. And it's not just writers-- it's producers and directors and actors and editors and sound people and art department people and lots and lots of people who need to be working right now.
But it doesn't matter anymore because Neal Baddin is doing all the work FOR US!!!
And look at that billboard again. Look at that picture of Neal Baddin. His photo exudes confidence. His picture says, "I'm Neal Baddin, and yes, I've been using the same cell phone since 1991, but you know what, I'm Number 1 and I'm working hard for all y'all mothaf@*kas, so s@*k my $*@*% and kiss my @$T%@%%Y, sucka!!!"
(Dang, that Neal Baddin has a real potty mouth. Good thing for us he doesn't have a TALKING billboard. But I guess I'd swear a lot as well if I was working as hard as he does. Kudos, Neal Baddin, kudos.)
ON THIS GREAT DAY, NOVEMBER 13, 2007, DOTSON SALUTES NEAL BADDIN FOR WORKING HARD FOR US, FOR BEING NUMBER 1, FOR USING THE SAME CELL PHONE SINCE 1991, FOR SWEARING LIKE A SAILOR, FOR NOT HAVING A TALKING BILLBOARD, AND FOR NOT BEING A DREAM THAT COMPELS ME TO BUY FULL-PRICE CEREAL THAT MAKES ME LIGHT-HEADED AND SLEEPY.
Do you remember The Dotman?
I wish I didn't, either. But I do remember the S.O.B. And I'm still contractually obligated to post his "Joke of the Day" whenever I blog. So here it is.
But just because it's here, that does not mean you have to watch it. I'd suggest eating some cereal instead.
Chris Dotson
Dotman's Joke of the Day