PANIC! PANIC! PANIC!
Those are the three words that have been going through my head the past four weeks.
And they're also the same three words that have been going through YOUR head the past few weeks. How do I know what you've been thinking? Because I know you better than you know yourself. And don't you EVER forget it!!
Don't worry, though. That was just the Scorpio talking, and lucky for us, today is the last day of Scorpio for a whole 'nother year!! Scorpio is kind of like the tax season for astrology. Just like every year you dread April 15 coming your way, astrologists always dread October 24. Because when October 24 rolls around, they know they're in for four weeks of negative thinking and no matter how hard they try, they won't be able to shake it.
You can read all about Scorpio in my
"Salute to Scorpio" Blog
that I wrote back on October 23, at a time when I was more optimistic about life than I was today.
Why am I LESS optimistic about life today? DUDE-- I told you, it's the effin' Scorpio mucking with my head.
Good thing for me (and for all of us) is that tomorrow, we enter the sign of
Sagittarius
, which is easily the GREATEST sign ever invented. In fact, it's God's gift to the zodiac. If it wasn't for Sagittarius, the human race would have evaporated long ago.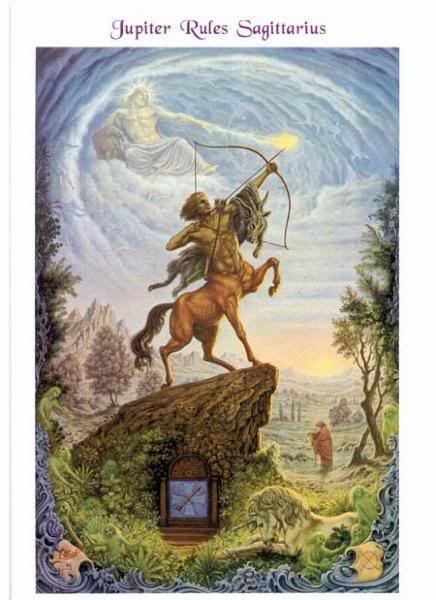 I can't think of a SINGLE negative thing about Sagittarians. The above link that I posted about Sagittarians says that sometimes they can be "superficial" and "overly optimistic."
Yeah, and so what?? Christ, after spending four weeks in Scorpio, we need all the superficiality and optimism we can get!!
Here are two Sagittarians right here--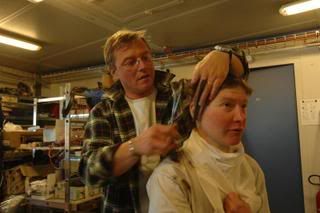 See what I'm saying?? Aren't those people awesome? I mean, who wouldn't want to be those people?
There are plenty of other absolutely amazing Sagittarians out there, and I will salute all of them in a future blog.
In the meantime, I should warn you that as we transition from Scorpio to Sagittarius, there is going to be some friction. Every Scorpio is paranoid out of their gourds and they are only happy when a disaster is taking place, whether it be a wild fire or an earthquake or a tsunami. Scorpios CRAVE disaster! (What a bunch of nut jobs...) And since the world once again HAS NOT come to an end during Scorpio, you're going to have a bunch of pissed off Scorps running around looking to pick a fight with anyone who gets in their way. (Because as I wrote in my perfectly-written Scorpio blog, Scorpios NEED conflict to justify their paranoid vision of life.)
So, what can you do to avoid Scorpios for the next few days?
DON'T GO TO THE GROCERY STORE!!!!!
I can't stress this enough. And for God's sake, DO NOT go to the grocery store tomorrow! That place will be CRAWLING with Scorpios.
Tomorrow of course is Thanksgiving and every person shopping tomorrow will be a Scorpio because EVERY Scorpio, without exception, is INCAPABLE of planning ahead. They're too busy fretting about sex and death to think about practical things like eating. And tomorrow they're going to get to the store and of course the store will be SOLD OUT of some things (It is Thanksgiving Day after all!) and that is the point where Scorpios will blow their tops because FINALLY, FINALLY they will have found something to be disappointed about and they will whine and cry and flip out at clerks and fellow customers and claim that "This is an outrage!" and that there is a "conspiracy" going on and all of these things.
And that is the point where the Scorpios will start giving people THE FINGER!!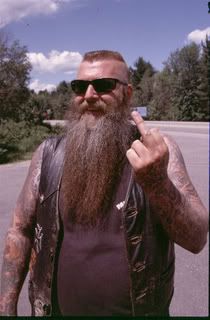 They'll start flipping everyone off. They won't give a damn if you are a 97 year-old grandfather or a 11-week infant. If they see you, you are getting the bird!
And you DO NOT want that.
So my advice is that if you can't get your grocery shopping done today, then simply CANCEL Thanksgiving. Hell, it'll be back next year anyway. And it's preferable to rubbing elbows with all those Scorpios.
Yes, if you cancel Thanksgiving, your children will be devastated and they'll probably never truly forgive you and become strippers and what not, but you know what?
Your children were probably destined to become strippers anyway.
And at least a stripping is good, honest work. You should be proud of your kids. It's not like they're aspiring to some B.S. job of being President of the United States or something.
I mean, who wants a kid who's a professional liar? (I mean, I do. I love professional liars! But I hink I'm in the minority.)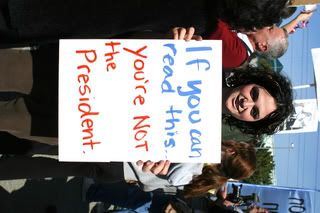 -----
HELLO, SAGITTARIUS!!!!
(Note "Desired by EVERYONE!!!!")
ON THIS GREAT DAY, NOVEMBER 21, 2007, DOTSON SALUTES US NO LONGER BEING IN SCORPIO, BECAUSE WHEN WE'RE IN SCORPIO WE TEND TO HAVE VERY NEGATIVE THOUGHTS THAT LEAD TO PANIC AND GIVE US A SKEWED LOOK AT THE WORLD. DOTSON ALSO SALUTES JESUS CHRIST AND THE ASTROLOGY GODS FOR GIVING US THE ASTROLOGICAL SIGN SAGITTARIUS WHICH HEALS ALL SCORPIO WOUNDS THAT HAVE BEEN INFLICTED ON US OVER THE PAST FOUR WEEKS AND WILL DELIVER US FROM EVIL, FOR THINE IS THE KINGDOM, AND THE POWER, AND THE GLORY, FOR EVER AND EVER.
Amen.
And yes, I am still obligated to promote The Dotman's "Joke" of the day. The only good thing about the Dotman is that his videos only get like 9 hits. So it's not like people are even watching the stupid things. Hopefully The Dotman will just realize he's an idiot and quit. But unfortunately for us, I don't think he will. The Dotman isn't exactly grounded in reality. (Unlike me, of course.)
HAPPY THANKSGIVING, MOTHERFUCKERS.
Chris Dotson
Dotman's Failed Attempts at Humor