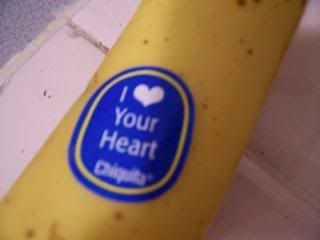 Guess what has two thumbs and is getting a massage in 107 minutes?
THIS GUY!
Damn straight. I need a massage after the dreams I had last night. The most exhausting of my dreams was one where I was running around like Mario in
Donkey Kong
.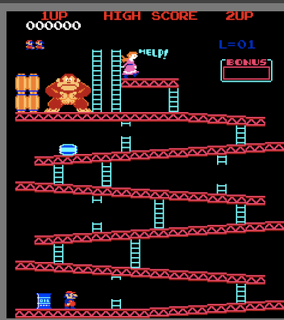 But instead of Donkey Kong throwing barrels at me, it was LIZA MANELLI and she was trying to drop big boulders on me. And while she was dropping these boulders, she had a microphone in one hand and was singing like a motherf@ker. It was crazy. Fortunately none of the boulders hit me.
I'm sure there were some SERIOUS homosexual undertones going on in this dream, but I'm not going to dwell on them too much. No thanks. (And don't even get me started about the dream I had years ago where I was hiding IN A CLOSET and Vince Vaughn was standing outside the closet and masturbating!! --I'm actually not making that up.)
How come Martin Luther King has ONE dream and he influences an entire race of people, whereas I have TONS and TONS of dreams that don't add up to shit?
No comprende, God. No comprende.
Maybe I should ask
Oral Roberts
.
In other news, my dad called me up the other day and told me that
"The Buffalo '66 Guy"
was in a new vodka commercial.
I love the fact that my dad not only knows who
Vincent Gallo
is, but that he feels compelled to keep me updated on V.G.'s career. That is awesome.
If you don't watch ESPN and therefore haven't seen the Vincent Gallo commercial, it's
right here
.
The "comment section" of the Gallo ad has some pretty unsavory comments on it. Something about Gallo's presence seems to bring out the violence in people. He's like the human version of Jerusalem.
The only other thing I have to report is that I still feel kind of bad for that Filipino chick who wore the red dress on "Project Runway"
Wednesday night
.
That whole situation sucked. The guy who made the dress had his heart in his right place. And he starts crying. And then the judges are telling him how much the dress sucks while the Filipino teenager is standing in front of them and STILL WEARING IT. Poor 'effin' kid. Sadly, the judges were right. It did make her look like she was 47.
-----
Dang--- this intro was longer than I'd intended it to be. I haven't even mentioned the damn bananas yet!!
Here's what I've got to say about bananas with stickers on them--
They taste better than bananas without stickers.
There's no contest. It's not even close.
And that was my only complaint about the Velvet Underground/Nico album cover that Adam Warhol designed.
There should be a Chiquita sticker on that banana!
And I remember when I first saw that album I was outraged (OUTRAGED!) by the complete lack of a Chiquita sticker. But I'm a pro, so I listened to the record anyway and became a V.U. fan despite that glaring oversight.
But my relationship with Warhol was never the same. I stopped returning his phone calls and changed the name of my dog from "Warhol" to "War-prick."
And then I bought a colorful hammock!!!
ON THIS GREAT DAY, JANUARY 11, 2008, DOTSON SALUTES BANANAS THAT HAVE STICKERS ON THEM FOR TASTING BETTER THAN BANANAS THAT DON'T HAVE STICKERS ON THEM AND FOR CAUSING DOTSON AND ADAM WARHOL TO NO LONGER BE FRIENDS.
DOTSON ALSO SALUTES HIS FATHER FOR KNOWING WHO VINCENT GALLO IS AND FOR KEEPING DOTSON UPDATED ON HIS EVERY MOVE.
Chris Dotson
Dotman's Jokes