Have you heard of this new web series called "The Biggs"?
If you haven't, it is something that you need to hear about immediately.
In fact, don't read the rest of this blog, just go directly to
HungrymanTV.com
and watch the first two episodes of "The Biggs."
Good, now that everyone is watching "The Biggs" and no longer reading my blog, I feel no pressure to write anything funny or witty. (Which is awesome, since I'm incapable of being either funny OR witty. In fact, I can't even take a band-aid off without crying.)
But I will post two pictures--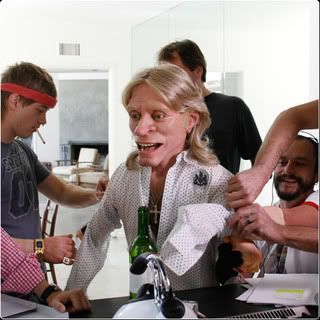 These are pictures of "Sir Rodney Biggs" who is this puppet dude who is British and swears a lot. He also used to be in a rock 'n roll band with his brother.
Like I said, Sir Rod is a puppet and it takes two dudes to operate him. I think everybody else on the show is real people and not puppets. I'm on the show and I play his son named "Thornpedal" or maybe it's spelled "Thornpetal." Anyway, I play his son. But I think Sir Rod has thousands of kids scattered all over the world, so in future episodes the other kids might appear as well.
I'd like to write more, but I actually kind of have a life today and need to go to a coffee shop to meet a friend and then I'm meeting another friend after that and we're going to a theater to watch a movie for FREE.
FREE MOVIES!!!!
It's good to be The Dotson.
ON THIS GREAT DAY, JANUARY 31, 2008, DOTSON SALUTES "THE BIGGS" FOR BEING AN AWESOME SHOW THAT PEOPLE CAN'T STOP WATCHING AND SINCE ALL OF YOU WENT AND WATCHED IT LIKE I ASKED YOU TO AT THE BEGINNING OF THE BLOG, IT MEANS NOBODY IS READING THIS AND SO I DON'T HAVE TO WRITE ANY FURTHER AND CAN JUST GOT GET COFFEE (TECHNICALLY I DRINK TEA, BUT I'M GOING TO A COFFEE SHOP) AND GO SEE MY FREE MOVIE.
KICK ASS!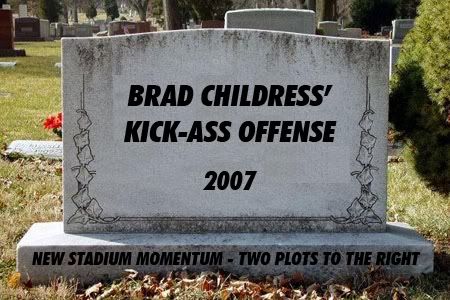 (That one was for my Vikings fans out there.)
Chris Dotson
Dotman's Jokes