I took it upon myself to make some New Year's Resolutions yesterday, and I decided two things--
1. I'm going to keep doing The Dotman jokes for the foreseeable future. (collective GROAN from the readers...)
2. I'm going to eat a cup of cereal with no milk every morning when I have my tea.
3. I'm going to blog more than I have been lately. I'm even going to try to blog EVERY day, which means that sometimes the blogs might not have as many pictures or links as other blogs due to time constraints. (Yes, even I have things to do sometimes, but not very often.)
4. I'm going to refer to people as "that S.O.B." more often in my blogs.
5. I'm going to wear Minnesota Vikings jerseys with no pants on underneath.
And 6. I'm going to keep doing my
Bryan Kest Power Yoga
three days a week!!
Here's how I got hooked up with Bryan Kest Power Yoga.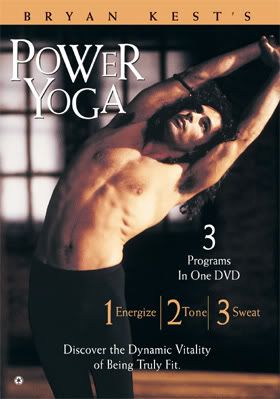 Three years ago, I was working for this chick who sold art. People would call her up at her home and be like, "Hey, I want some art for my house!" And she'd be all like, "Word. I'll call the art gallery." And then she'd call the art gallery and buy some art for the people who wanted it and she'd get 10% of whatever the art was sold for.
Sometimes this chick also made me lunch. For free!!!
Anyway, this chick also did a lot of yoga. And at that point in my life I was starting to get really interested in yoga and I was doing yoga from a book.
Straight up! I was doing yoga from a book that I checked out at the library. It was kind of like when Ralph Macchio was teaching himself karate from a book in "The Karate Kid" when Mr. Miyagi came in to fix the sink. Then Miyagi started making fun of him for trying to learn something from a book.
So this art chick was all like, "You can't do yoga from a BOOK! Who ever learns anything from books??"
That's when she told me to get the Bryan Kest DVD. Because according to the art lady, people might not learn things from books, but apparently people learn ALL KINDS OF THINGS from DVDs.
So she and I went on the internet and went to a website called amazon.com and we each ordered the Bryan Kest DVD!
It was awesome. My yoga world was exploding!
Four months later our DVDs arrived. After work, I took that sucker home, rolled out my yoga mat, and did the 50-minute "Level 1." I loved it. It was rad as all get-out.
This Bryan Kest wasn't some pansy yoga teacher. He was a hard-ass stud from the streets of Detroit. He was like the Eminem of yoga instructors.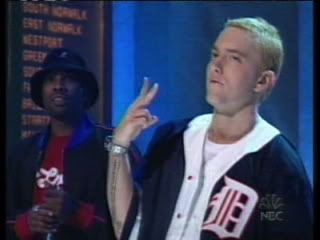 And so what if Kest was sporting some serious Kenny G hair and that the introduction of the video was hopelessly dated and looked like it belonged in a Milli Vanilli video? The point is, the workout on the DVD was awesome! And I felt incredible afterwards! Like when I was 19 and found out that my girlfriend wasn't pregnant that one time!
The next day at the art lady's house, I told her how much I dug the DVD and couldn't thank her enough. The art lady wasn't as impressed with the program as me. She said that some of the poses even on the "Level 1" were too advanced for some folks and that they could get hurt.
Well, uh... yeah! That goes without saying, though. I know full well that whenever I do yoga that there's only a 60 to 70% chance that I'm going to make it home alive. That's just the nature of the beast. When you do yoga, you're taking your life into your own hands. It's kind of like the Vietnam War, except without all the hookers.
So whatevs. Art chick didn't like the DVD. But it changed MY life! I was all over that thing. And three years later, I'm still all over that thing!
As for Bryan Kest, he actually
teaches classes in Santa Monica
. And I could totally go take classes from him IN PERSON if I wanted to. But I haven't. I kind of like doing the DVD. I don't necessarily need to meet my "idols." I'm kind of the same way with David Lynch. Sometimes I just like the people who influence me to be the person in my mind who I think they are and not the person they are in reality.
Sometimes I also like guacamole!!!
But I know people who have made the pilgrimage to see The Kest in person. Both people who took a class from him were Pisces chicks. They both confirmed that he's a total stud. So that was good to know. Sometimes I wonder what Kest's sign is. Sometimes I think he's a Scorpio. Then other times I think he's a Taurus. Still other times I say to myself, "That guy could be a VIRGO! I could totally see him being a Virgo!"
This is what Bryan Kest looks like today.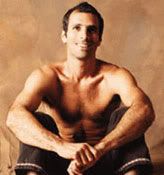 Also, this is a picture of Bryan Kest saying to the world, "LOOK AT ME, WORLD! I AM NOT MICHAEL VICK!!"
The only other bit of trivia I have to offer about Bryan Kest (and this I just discovered today) is that Bryan Kest has a son with Lisa Bonet.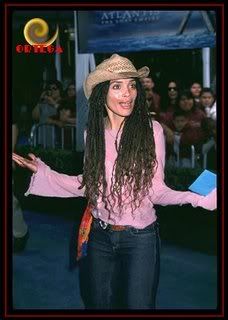 Straight up! I kid you not. The link to that factoid is
right here
. It's in the 3rd paragraph down.
I never would have seen that Bryan Kest/Lisa Bonet connection coming. I learned something today!!!
And that's how I roll. I get up every morning, and then once I learn something, I give myself permission to go back to bed until the next day. It's only 11:42am. This is a new personal record!!!
HELLO, DREAMS!!!
ON THIS GREAT DAY, JANUARY 8, 2007, DOTSON SALUTES BRYAN KEST POWER YOGA FOR BEING AN AWESOME DVD THAT YOU WILL INSTANTLY TAKE TO AND WANT TO DO THREE TIMES A WEEK, UNLESS YOU'RE A CHICK WHO SELLS ART, AND THEN YOU MIGHT THINK IT'S A BIT TOO INTENSE FOR A BEGINNER. EITHER WAY YOU'LL FIND BRYAN KEST AWESOME BECAUSE HE HAS LONG HAIR IN THE DVD AND SHORT HAIR IN REAL LIFE, BECAUSE HE'S THE EMINEM VERSION OF A YOGA INSTRUCTOR, BECAUSE HE LIKES DOGS MORE THAN MICHAEL VICK AND BECAUSE MOST PEOPLE DON'T KNOW THAT HE AND LISA BONET HAVE A CHILD TOGETHER.
I'm not posting The Dotman's joke today. I'm taking a stand. If you want to watch that S.O.B. (just accomplished resolution number 4), you can go to the link at the bottom of the page.
Happy early Thanksgiving, everybody!!
Chris Dotson
Dotman's Jokes