This has always been a secret fantasy of mine---
I want someone to ask me how I'm doing and then I'll say, "Oh, man. I've been feeling so MOROSE lately."
But every time someone asks me how I'm doing,
I KEEP FORGETTIN'
to use the word "morose."
I tell ya, when it comes to forgettin' stuff, I'm a regular Michael McDonald!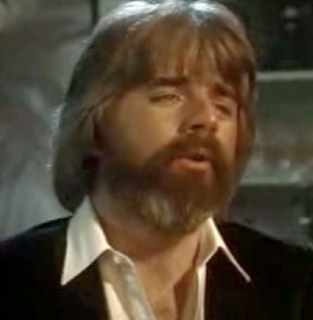 Speaking of guys with beards, today's salute goes out to
Chuck Norris
.
I might have saluted Chuck Norris in a previous blog, and for good reason. Because he's awesome. And he gets chicks, dude. He gets like all the chicks!!!
A lot of people out there have saluted Chuck Norris over the years and recently Chuck Norris decided to salute somebody himself. He's decided to salute Mike Huckabee, a dude who is running for Presidential of the Unified States.
I don't know what Mike Huckabee looks like or anything about his background. I did an extensive internet search and could find no pictures or biographies about him at all. It was weird. You'd think that if a guy was running for Presdiential that there'd be info on the 'net about him. But there isn't.
Whatev.
Don't matter about the lack of pictures, though, because i'm voting for this dude. Chuck Norris vouched for him and that's good enough for me. And I like it when ANYBODY vouches for someone.
One of my favorite vouches of all-time came when Shep Proudfoot vouched for the Steve Buscemi character in "Fargo."
(Wait, I just remembered Shep Proudfoot specifically DID NOT vouch for Buscemi. He vouched for the Peter Stormare character. I'm glad I caught that. That could have been disastrous!!!)
Anyway,
The sad thing is that there is a copycat voucher out there and her name is Oprah Winfield. She has a talk-show on television and up until this point has only vouched for books and for psychiatrists. But now she's decided to vouch for Presidential hopefuls, too.
Thing with Oprah, though, is that she's never allowed me to take my picture with her.
Chuck Norris has.
But never once has Oprah called me up and been like, "Hey, Dotson. Wanna do a photo? I can fly to L.A. and meet you at your apartment and we can do a photo! And then maybe afterwards I can give you a bunch of free stuff and buy you a house and we can draw pictures of breakdancers and whales."
Never once has Oprah picked up the phone and made me that offer. And for that (and also for stealing all my pie when I was a kid), I can never forgive her.
And therefore, I can't take her vouching particularly seriously.
The other dude who is running for president is named Hilary Clinton. Right now I can't vote for her either because her first name sounds pornographic ("Rodham?" Really? How can you take your self seriously when your middle name is flippin' "RODHAM?" Or wait. Maybe that was her LAST name before she married George Clinton. Still, it's pornographic.)
My suggestion to Rodham is to get
Nelson De La Rosa
, who is the little person that Pedro Martinez adopted as the "good luck charm" for the Boston Red Sox when they made their 2004 World Series run.
If De La Rosa vouches for her, I might reconsider.
Might.
So at this stage, here is who I would like to see win the Presidential---
1. Mike Huckabee
2. Chuck Norris
3. Hilary Rodham Clinton (But ONLY if she gets Nelson De La Rosa to vouch for her and only if she starts wearing swimming goggles to all of her speeches.)
4. The dude Oprah likes. (And that dude could get bumped up if Clinton doesn't go with De La Rosa for her celebrity spokesperson.)
PIECE!!!
ON THIS GREAT DAY, DOTSON SALUTES CHUCK NORRIS FOR SALUTING MIKE HUCKABEE. HE ALSO SALUTES CHUCK NORRIS FOR VOUCHING FOR HUCKABEE AND DOTSON WILL DO ANYTHING CHUCK NORRIS SAYS, BECAUSE HE'S CHUCK NORRIS AND HE TOOK A PHOTO WITH DOTSON AND OPRAH NEVER DID THAT SO SHE SUCKS, AND NELSON DE LA ROSA NEVER TOOK A PICTURE WITH DOTSON EITHER, BUT HE'S STILL COOL, SO WHATEV.
Chris Dotson
Joke of the Day