Last night I dreamt I was at either a book store or some kind of party and Brad Pitt was there. He was wearing a white bathrobe that had a
Minnesota North Stars Logo
on it. The robe also had a hood! It was really an impressive bathrobe. I said to myself "I wonder if I can get my hands on one of those!" So I went up to Brad Pitt and "played the Sag card." (Brad Pitt and I are both Sagittarians, so in my dream I was like "Hey, you're a Sagittarius, right?" And Brad Pitt was like "Yeah, dude!" and then we got to talking about life and stuff because Sagittarians are always really friendly to one another. ALWAYS!)
So Brad Pitt tells me he can totally get me one of those kick-ass robes and he goes off to get one for me, and that's when I notice a Springer Spaniel running around so I go up to the springer and scootch down to its eye level and it starts jumping on me and licking me and stuff. It was pretty awesome. I never did get my hands on that robe, though.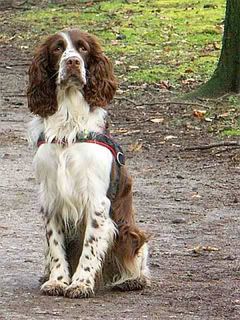 But it doesn't matter how many times I might have dreams about Brad Pitt, bathrobes and Springer Spaniels, because I will NEVER see the movie "
Not Without My Daughter
!"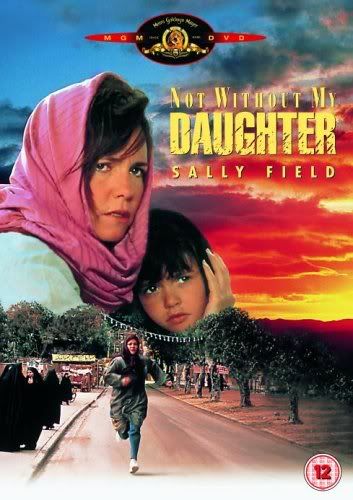 You know this movie?
It came out in 1991 and was about Sally Fields as an inmate at a prison in Arizona. She gets paroled but her daughter does not. So she tells the parole board that she ain't leaving the prison unless her 6 year-old daughter gets paroled as well. They don't parole the daughter and Sally Fields is all like, "Fine, then I'm not leaving!" And the next 95 minutes of the film is simply Sally Fields staring across the table at the parole board with a nasty look on her face.
Now with a plot like that, this movie seemed like a "sure thing". It seemed like "box office gold," right? And "Not Without My Daughter" DID set a box office record, albeit NOT the kind of record that you want a film to set.
The record is this---
To this day, NO ONE has ever seen the movie "Not Without My Daughter."
NO ONE.
It is the only major film to have a theatrical release that never sold one ticket or grossed a single dollar.
But how could this be? "Daughter" opened on 1,617 screens in May of 1991. Surely somebody could have wandered into one of these theaters by mistake, right?
But they didn't.
Director
Brian Gilbert
has had 17 years to think about why nobody has ever gone to see his film and here are some of his thoughts--
Says Gilbert (2nd from right)--
"Many people have told me over the years that the title of the film just didn't do anything for them. They said they had no interest in seeing a film called 'Not Without My Daughter.' However, they said they WOULD be interested in seeing a film called 'Not SANS My Daughter.' And with the 20th Anniversary of the film just a few years away, we're considering putting 'sans' in the title and doing a re-release at theaters with the hopes that somebody might buy a ticket."
When asked if even HE'D ever seen his film, Gilbert said this--
"No, I've never watched it. But then again, I filmed it, you know? So I read the script, I was there every day we filmed it, and I know how it ends. And besides, I really don't want to have to sit through that 95-minute scene where Sally Fields just stares at the parole board. Don't get me wrong, she's very good in that scene. But 95 MINUTES of staring?? I mean, 'Hello! BORING!!!'"
Gilbert also responded to whether or not he should have cast Bob Saget in the film---
"Looking back on it, yes. I absolutely should have cast Bob Saget. There's really no point in making a film if you're not going to put Bob Saget in it somewhere. It doesn't have to be a big part, either. You can just have him standing in the background holding a pencil in his right hand. Sometimes that's all a film needs to give it that extra little something-- Bob Saget standing in the background holding a pencil in his right hand."
Sometimes a little Bob Saget is all you need.
And
SOMETIMES A FANTASY
is all you need!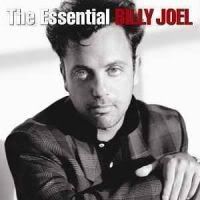 ON THIS GREAT DAY, JANUARY 20, 2008, DOTSON SALUTES THE FILM "NOT WITHOUT MY DAUGHTER" FOR BEING THE ONLY MAJOR HOLLYWOOD FILM WITH A WIDE RELEASE THAT TO THIS DAY NOBODY HAS EVER SEEN, EITHER BECAUSE THE FILM DID NOT HAVE THE WORD 'SANS' IN IT'S TITLE OR BECAUSE IT DID NOT HAVE BOB SAGET HOLDING A PENCIL IN HIS RIGHT HAND IN THE BACKGROUND.
Go see "Not Without My Daughter." I dare you! Be the first person to ever see it. You'll go down in history like Rudolph the Red-Nosed Reindeer! And who WOULDN'T want to be associated with a red-nosed reindeer???
(I mean, besides this dude of course--)
Chris Dotson
Dotman's Worthless Jokes