Harvey Keitel
.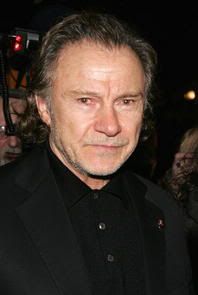 Harvey Keitel is known for a lot of things. He's known for having worked with filmmakers Marvin Scorsese and Clinton Tarantino, he's known for having been married to the hot shrink on "The Sopranos" from 1982 to 1993, and, like Shannon Tweed, he's known for not being afraid to get naked in his movies.
But let me ask you this--- did you know that Harvey Keitel has NEVER murdered anybody?
It's true.
And believe you me, he's had PLENTY of opportunities.
I think the biggest opportunity for him to kill someone would have been when he was
fired from the film
"Apocalypse Now."
You know how most Americans when they get fired they go home and get their gun and then they go back to work the next day and shoot a bunch of their former coworkers and then they shoot themselves?
Well, this would have been the perfect opportunity for that! But Harvey Keitel showed restraint. After he got canned, he elected not to fly back to the Philippines and mow down the "Apocalypse Now" production crew with a machine gun. Instead, he simply wrote a letter to director Francis Ford Coppola that went like this---
Dear Francis,
I want you to know that I am at peace with what happened between us. I know that your movie is going to suck and I also know that in 12 years I'm going to work with this kid named Quentin Tarantino who's going to make a film called "Reservoir Dogs" and I'm gonna get to play a guy named Mr. White and I'm going to act opposite Tim Roth and Tim Roth is going to be yelling stuff like "I'm fuckin' dyin' here! I'm fuckin' dyin'!" And I'm going to be in a car with him while he's bleeding and I'm going to hold his hand and make him say "I'm going to be okay" and I'm going to tell him that it can take DAYS to die from a gun shot wound to the belly. Oh, and I'm also going to get to say the line "If you shoot me in A DREAM, you better wake up and apologize." --I'm going to say that line to Michael Madsen. It's gonna be awesome. The stuff of legend. The kids at USC are gonna eat this shit up.
So, as you can see Francis, I am really busy and it's probably best that I QUIT and WASN'T FIRED (Because I TOTALLY said "I quit" BEFORE you said, "You're fired." You know it and I know it and your wife was right there so she knows it, too.) because I have all kinds of rehearsing to do to for this "Reservoir Dogs" flick.
Anyway, whatever.
Sincerely,
The Kite
(That's Harvey Keitel's nickname for himself --"The Kite." He goes around saying "I'm The Kite! Who wants to fly The Kite?" No one thinks it's particularly funny but he does it anyway because he's a Taurus.)
Okay, so Harvey Keitel quit and/or got fired from "Apocalypse Now" and Francis Coppola recast the Willard character with Martin Sheen because Martin Sheen was battling alcoholism at the time and was willing to work for Pabst and berries.
But the bottom line is this—Harvey Keitel totally could have killed a bunch of people and then killed himself during this whole "Apocalypse" fiasco, but he did not. And in my book, that's the work of a hero.
Instead, Harvey Keitel realized that true happiness doesn't come from ACTUALLY murdering someone, it comes from LOOKING LIKE you're going to murder someone.
And here's a picture of Harvey Keitel looking like he could murder someone right here-
And here's another.
Here's yet another.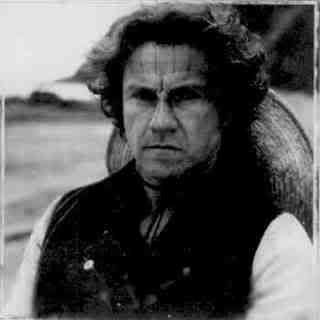 The only other thing to know about "The Kite" --besides the fact that he has not murdered anyone or himself-- is that in his spare time, he is a stand-up comic.
Harvey Keitel loves to open his stand-up sets with his now famous joke---
"A guy walks into a bar…
(beat)
True story."
Audiences go crazy for that one! Especially Italians! Italians love the "guy walks into a bar, true story" joke. Put it to the test. Go up to an Italian anywhere and say "A guy walks into a bar" and before you can get it out yourself, they're gonna yell "True story!" and then they'll hug you and dance around with you and introduce you to their grandmother and then she'll make you the best microwave lasagna you've ever had!
And none of that would have been possible unless Harvey Keitel decided to let Frankie Coppola and the rest of the "Apocalypse Now" crew live.
Thank you for choosing life, Harvey Keitel!
And thanks for the tickets to the Phoenix Coyotes hockey game last week. My buddy and I had the time of our lives!!!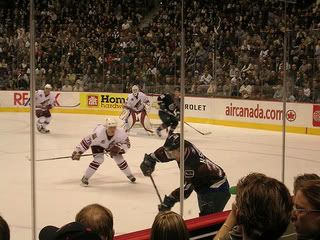 ON THIS GREAT DAY, JANUARY 16, 2008, DOTSON SALUTES HARVEY KEITEL FOR HAVING WORKED WITH MARVIN SCORSESE AND CLINTON TARANTINO, FOR HAVING BEEN MARRIED TO THAT HOT "SOPRANOS" SHRINK, FOR GETTING NAKED IN SOME OF HIS FILMS, AND ESPECIALLY FOR NOT KILLING HIMSELF OR ANYONE ELSE ON THE SET OF "APOCALYPSE NOW" WHEN HE TOTALLY QUIT THE PRODUCTION AND DEFINITELY WAS NOT FIRED.
I mean, who would have wanted to work with Marlon Brando, anyway? What did that guy ever do?
Chris Dotson
Dotman's Jokes