Today I met my mother at an IKEA store in West Covina, California. The reason we met there is because recently I mentioned to her that I was thinking about buying a dining room table.
Mom then offered to buy me a table but I told her, "I DON'T NEED YOU BUYING ME A DINING ROOM TABLE, MOM! I'M A MAN! I'M 40!!"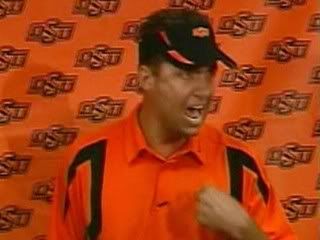 (Watch Oklahoma State Football Coach Mike Gundy say "I'm a man! I'm 40!" in this hilarious spoof
right here
. I don't know who the kids are who made this thing but they're geniuses and the guy on the left looks like he'd totally be into Pandas!)
Anyway, you know how moms are. They always want to help you out even if you don't really want their help. They are amazing, loving people. (At least my mom is. I understand that some mom's can be royal pricks. Guess I lucked out.)
Mom and I agreed to meet at 10am, right when IKEA opened. I arrived at 9:30 because traffic out of Los Angeles was inexplicably nonexistent this morning.
And since I had some time to kill, I decided to drive around and see the sights of West Covina. It truly is a remarkable town. As I drove, I saw a Taco Bell, a McDonald's, a Starbucks, a Bed, Bath & Beyond, a Target, and a Babys 'R Us.
I couldn't believe all the awesome stores in one location! I was seriously considering never going back to Hollywood. I was gonna become a West Covina Man! Sign me up for citizenship!
But right around the time when I was considering making this major life change, I came across the saddest thing I've seen since last Wednesday----
A Levitz Furniture store that's going out of business!!!
I couldn't believe my eyes!!! Who wouldn't want to shop at
Levitz
?
I mean, I never shopped there, but I remember they had this catchy jingle that went "YOU'LL LOVE IT AT LEVITZ!"
Remember that jingle? It was awesome. It was my favorite song in high school. The other kids were listening to The Beastie Boys and Pearl Jam, but I had a VHS copy of a Levitz commercial and I would come home from school everyday, pop that baby into the player, and let the good times roll!
You totally know the jingle, right? ---Just in case you don't, some wonderful person was kind enough to post it on YouTube
right here
.
But apparently people DON'T love it at Levitz. I mean, if they're going out of business, people must HATE IT at Levitz, right?
I was flummoxed. So I asked a customer who was leaving the store whether she would in fact say that she "loves it" at Levitz.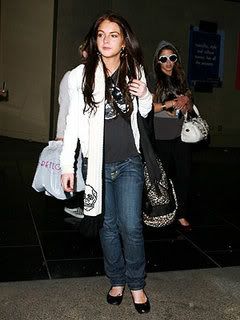 This is what she said--
"I've been shopping at Levitz for about 17 years. For a long time, I truly believed that I DID love it at Levitz. As time went on, though, I had to admit to myself that I only LIKED it at Levitz. That was a pretty scary revelation."
When I asked her why she continued to shop at Levitz despite the fact that she did not love it there, she replied, "Penis. Dog penis."
Now that I had a customer's perspective, I decided to enter the Levitz store and speak to the employees to get their thoughts. I stood in front of the door for what seemed like hours (Actually, it was only 20 minutes) waiting for it to open. But it WOULDN'T OPEN. It was the damndest thing!
Then I took a closer look at the door and realized it had HANDLES!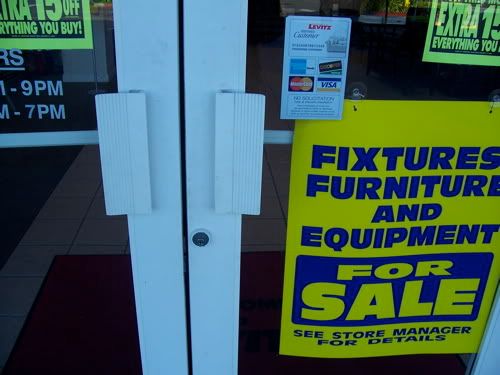 SAY WHAT??
This was one of those old school doors that you had to open YOURSELF!!
My God---- no wonder Levitz is going out of business. They don't have automatic doors and customers can't figure out how to get inside and get at the furniture!
(I have no idea how the customer who I interviewed was able to get in the store. It must have been from all the time she shopped there over the years. She probably has some kind of technique or system.)
Levitz still has one of the greatest jingles of all-time, though. You gotta give 'em that.
I totally give 'em that.
--------------
Have you tried the new Burger King chips that taste like french fries and ketchup??
Straight up! They exist! My Capricorn cellist friend got them at a bowling alley vending machine last week!
ON THIS GREAT DAY, JANUARY 18, 2008, DOTSON SALUTES LEVITZ FURNITURE FOR BEING A STORE WHERE CUSTOMERS EITHER "LOVE IT", "LIKE IT", OR POTENTIALLY "HATE IT", BUT AT THE VERY LEAST THE CUSTOMERS HAVE A DEFINITE RESPONSE TO THE LEVITZ NAME AND WHEN YOU'RE DEALING WITH FURNITURE, THAT'S PRETTY MUCH ALL YOU CAN ASK FOR. DOTSON WOULD ALSO LIKE TO SALUTE HIS MOTHER FOR BUYING HIM A MODEST DINING ROOM TABLE FOR HIS APARTMENT THAT LOOKS LIKE THIS---
YOU KNOW IT!!!
Chris Dotson
Dotman's Terrible, God Awful Attempts at Humor