Another day, another 2 Hebrew National hot dogs consumed.
To think just three days ago there were 7 hot dogs in this package, and now I'm down to 1 dog and some hot dog juice.
What has become of me?
Oh, I had a terrible nightmare last night. I had a dream that I was in the bathroom of my childhood home in St. Paul, Minnesota. I had just purchased a Rolling Stones record. It was a single of the song
"Jumpin' Jack Flash"
and I was really excited because it was a *special edition* version of the song, featuring interviews with Keith Richards and Rick Jagger.
But THE THING WAS, was that when they interviewed Jagger, all he talked about was how much he HATED singing "Jumpin' Jack Flash" and he even said, "The song SUCKS."
I was heartbroken. "J.J.F." had meant so much to me over the years, and then to learn in the dream that it meant absolutely nothing to Rick Jagger, well, you can imagine my devastation.
Anyway, I eventually woke up and was relieved to find myself back in present time in my IKEA bed in my Hollywood apartment.
And then it dawned on me! Maybe in the dream, I had misunderstood Rick Jagger. Maybe he didn't say that "Jumpin' Jack Flash" sucked.
MAYBE he'd said that 70s
Heart
sucked!!!!
And 70s Heart DID suck.
70s Heart is responsible for having created some of the shittiest music of all-time, including, but not limited to--
(In parenthesis next to the name of the song is my argument as to what is wrong with the song.)
1. "Barracuda" (Stupid.)
2. "Magic Man" (Annoying. So annoying that I'd rather have to listen to
The Pretenders.
)
3. "Crazy on You" (I'm actually kind of okay with this song.)
4. "Straight On" (Yeah, and Pee Wee Herman isn't a sexual deviant.)
Historically speaking, the 1970s has often been referred to as the "Me Generation," but for me, the 1970s will always be known as "The Decade Where Heart Laid a Big, Fat, Stinking Egg And Was Horseshit."
HOWEVER-------
Although Heart dug an incredibly large hole for themselves in the '70s with all that crappy "music," they did the unthinkable and in the 1980s had THE GREATEST COMEBACK of any band in THE HISTORY OF ROCK 'N ROLL!
Between 1983 and 1989, Heart cranked out some of the kick-assingest songs of all-time, including, but not limited to---
1. "Never" (Perhaps the greatest song ever written about not running away.)
2. "These Dreams" (Hello!!! I dream all the time. How could I NOT relate to this song?)
3.
"Nothing at All"
(Any music video that features a panther is okay in my book.)
4. "Alone" (An amazing song about unrequited love. Even more poignant if you're in 4th grade when the song is released.)
In the 80s, Heart OWNED the music world. There was nothing that could stop them.
NOTHING!!! (--Except, of course, for their own lousy songwriting.)
And as all good things must come to an end, 1990 rolled around and Heart released the disastrous
"All I Want to Do is Make Love to You."
UGH.
That song might have had a chance, except for the fact that after the two people in the song make love for the first time, they WALK IN A GARDEN and PLANT A TREE!!!
WHO THE HELL DOES THAT????
These are the exact lyrics--
"We walked in the garden.
We planted a tree."
WHAT THE F%#K??????
Oh, Heart. You had me at "Alone" but you lost me at the tree-planting thing.
Still, Heart had an amazing run in the 80s and I am willing to overlook their crappiness of the 70s and 90s and would offer any of the band members my final remaining Hebrew National hot dog if they so desired to eat it.
(But just to be clear, members of Heart, if you DO come over and eat the final Hebrew National Hot Dog, that DOES NOT mean I'm going to walk in a garden with you and plant a f#$king tree. You want to do that freaky shit, you give Paul Reubens a call, dig???)
ON THIS GREAT DAY, DOTSON SALUTES 80S HEART FOR CRANKING OUT SUCH AWESOME HITS LIKE "NEVER" AND "ALONE" AND "THESE DREAMS" AND "NOTHING AT ALL" AND FOR MAKING VIDEOS WITH PANTHERS IN THEM AND FOR TOTALLY REDEEMING THEMSELVES AFTER HAVING SUCH A LOUSY DECADE IN THE 1970S AND THEN FOR OWNING THE MUSIC WORLD FOR SEVERAL YEARS BUT THEN FOR ULTIMATELY LOSING THE MUSIC WORLD WHEN THEY RELEASED THAT KINKY SEX SONG ABOUT BANGING STRANGERS AND PLANTING TREES AND EVEN IF THE "TREE PLANTING" THING IS A METAPHOR, IT'S LIKE, "COME ON, KISS MY METAPHORICAL ASS!"
Good. I'm glad we're on the same page as to where I stand on Heart.
And speaking of standing, HEY--- IT'S "STANDS WITH A FIST!!!!"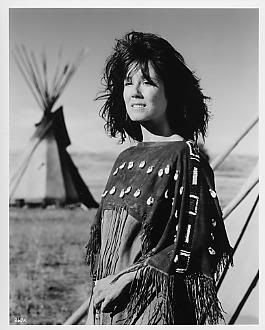 (Man, that was an aggressive blog. Is the Moon in Aries or something??? UH, YES!!! DUH!! Moon's in Aries until 1:34am on Tuesday Pacific Time.)
And NO, I don't know what
Moon in Aries
means, so don't ask me. Just tend to your child, please. Just tend to your child.
Chris Dotson
Dotman's Jokes