The Dot was having lunch with an Aquarius gal today and the Aquarius gal asked Dotson if he had ever heard of a "Furby Convention" and Dotson was all like, "I remember
Furbies
! They have conventions for those things?? Awesome! Let's go to one. Let's go to one right f#$king now!! I love fluffy electronic toys!!"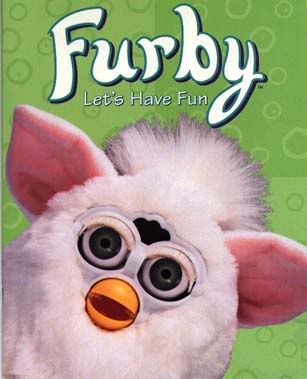 Then the Aquarius gal told Dot that he had misunderstood. She wasn't talking about FURBY Conventions. She was talking about FURRY Conventions---
Have you heard of these things???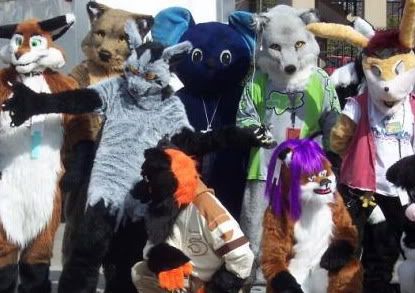 Apparently what happens at a
Furry Convention
is that people get dressed up like animals (not unlike college football mascots) and then I guess they hang out and talk about how hot they are in their costumes.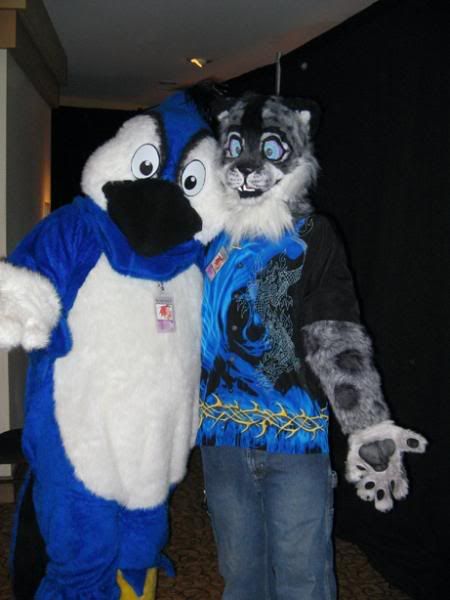 I think this is a typical exchange at a Furry Convention--
Furry 1: "Hey."
Furry 2: "Hey."
Furry 1: "You hot in that costume?"
Furry 2: "Oh, shit yeah. You?"
Furry 1: "I'm dying, dude. Just dying."
Furry 2: "Nice. Wanna get a beer?"
Furry 1: "Love to!"
Also, depending on who you ask, Furries have lots of kinky sex as well.
Like if you ask the TV show
"CSI"
, they will tell you that furries have TONS of freaky sex.
But people who are actual furries say that is only a small part of what they do. It would kind of be like if you took a random selection of people, you would find a few people in every group who are into kinky sex. That doesn't mean that ALL people are into kinky sex.
And apparently it's the same with Furries! Sure, SOME of them are into kinky sex, but not ALL of them.
But regardless of their sexual proclivities, ALL furries are way into TWISTER---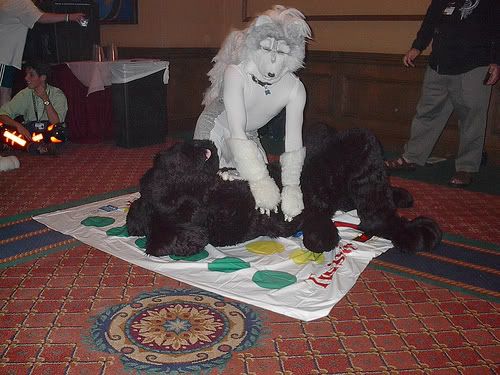 And they play TO THE DEATH!!!!
ON THIS GREAT DAY, FEBRUARY 8, 2008, DOTSON SALUTES FURRIES FOR DRESSING UP IN AWESOME FURRY COSTUMES THAT AREN'T UNLIKE COLLEGE FOOTBALL MASCOTS, AND FOR HOLDING CONVENTIONS WHERE THEY GET TOGETHER AND SWEAT AND BUY EACH OTHER BEERS AND THEN EITHER HAVE KINKY SEX OR DON'T HAVE KINKY SEX, BUT DEFINITELY PLAY TWISTER!
(The only Furries who we can say FOR SURE are having kinky sex are the Gemini Furries. But I guess that goes without saying...)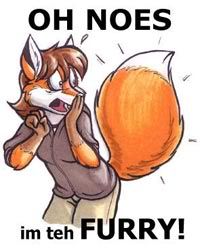 Chris Dotson
Dotman's Joke of the Day