Yesterday I helped my Sagittarian friend move.
My friend was moving from a studio to a 1-bedroom apartment and with all the extra space he'd be having at the new apartment, he decided to buy a bigger television.
My friend bought this television from a friend of his and his friend's name is Ken.
When I heard my friend's friend's name was Ken, I asked my friend if Ken's last name was "Brockman."
My friend laughed and said, "I wish it was."
I laughed as well.
But then I thought to myself, "WHO THE HELL IS KEN BROCKMAN??" I knew the name sounded familiar. But for the life of me, I couldn't remember who he was.
I was about to ask my friend who Ken Brockman was, but around that time, my friend told me that the TV we'd be transporting weighed 240 pounds.
240 POUNDS!!!
That's like lifting 108.862169 kilograms!
That's like lifting WWE Wrestler John Cena, who according to
this website
weighs exactly 240 pounds.
Now where on my resume does it say, "Can lift WWE Wrestler John Cena"???
Nowhere.
It's says that nowhere because I CAN'T LIFT JOHN CENA AND I SURE AS SHIT CAN'T LIFT A 240-POUND TV!!
(I feel like Walter Sobchack right now. And it feels way good!!)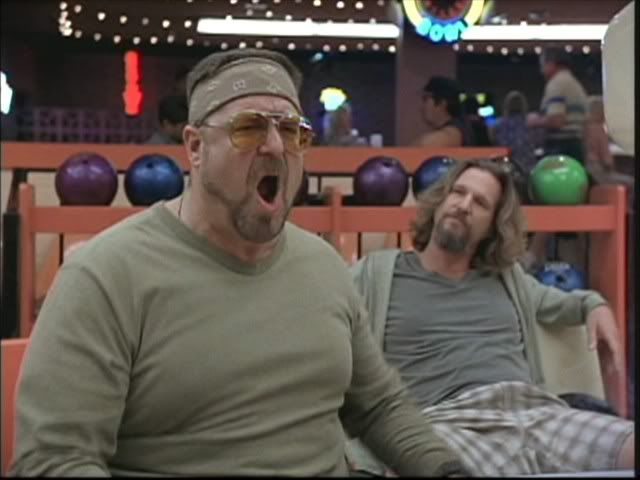 So anyway, long story short, I told my friend where he could stick his new TV and I went home and spent the next three hours wondering if it would be okay for me to write "Chris is masturbating" on my facebook page.
Later in the evening it dawned on me--- Ken Brockman is the news guy from "The Simpsons!!"
(And it's KENT Brockman, so when I made the reference to "Ken" Brockman, my Sagittarian friend was very kind to have laughed without correcting me. That's what friends are for. Friends are there to not correct you when you make a stupid pun. And then I started to feel bad for telling my friend where to stick his new TV. So I called my friend up and told him that I was sorry for saying that about his TV and that he was a really good friend and perhaps we could order a pizza together and talk about painter elves.)
My friend said he would like that very much.
ON THIS GREAT DAY, FEBRUARY 2, 2008, DOTSON SALUTES KENT BROCKMAN FOR BEING THE NEWS GUY ON "THE SIMPSONS" AND FOR BEING ABLE TO BRING FRIENDS TOGETHER WHEN A 240-POUND TELEVISION IS PUTTING A STRAIN ON THEIR RELATIONSHIP AND CAUSING THEM ("THEM MEANING "ME") TO SAY THINGS THAT THEY REALLY DON'T MEAN, BUT IN THE END IT ALL WORKS OUT BECAUSE FRIENDS ARE IMPORTANT AND WE ALL LIKE TO BE AROUND OTHERS EVEN IF THEY ANNOY US BECAUSE BEING AROUND ANNOYING PEOPLE IS OFTEN PREFERABLE TO NOT BEING AROUND ANYONE AT ALL, UNLESS THAT PERSON IS A HUGE FAN OF THE FILM "12 MONKEYS" AND JUST TALKS AND TALKS AND TALKS AND TALKS ABOUT HOW AWESOME "12 MONKEYS" IS AND HOW MUCH THEY LOVED BRAD PITT'S ACCEPTANCE SPEECH WHEN HE WON THE BEST SUPPORTING ACTOR GOLDEN GLOBE FOR HIS PERFORMANCE IN IT.
(Dang--- Pictures sure were pixel-y back in 1996!)
Chris Dotson
Dotman's Jokes