See this vase?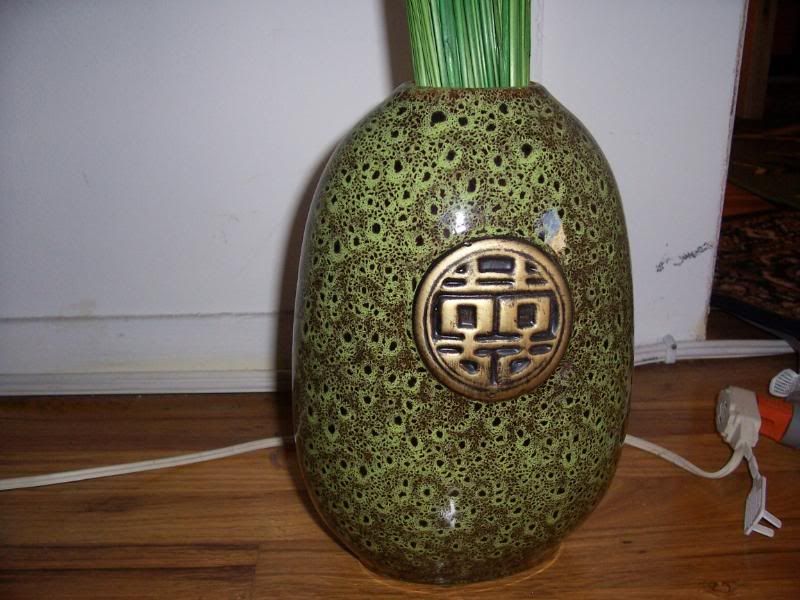 I'm saluting this S.O.B.
I feel kind of bad that I didn't salute it sooner, too.
Vases do a lot of things, man--
1. They make our apartments look nicer.
2. They hold things.
3. They make our apartments look nicer.
And when was the last time you thought to salute a vase?
Never, right?
Same thing with me, man. It sucks. Up to this point in my life, I just took vases for granted.
BUT NO MORE!!!
Today I am saluting the shit out of this vase to make up for all the other days when I DIDN'T salute the vase.
So here's another picture of the vase right here---
And here's another---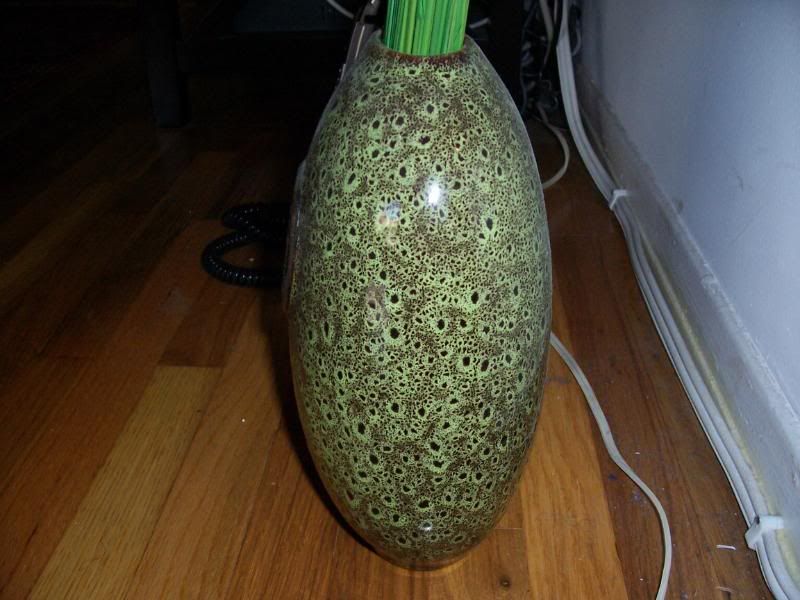 DAMN, that is one fine-looking vase!!!
It's better than Viagra!!!
And here's a picture of me holding the vase triumphantly.---
Just in case you're not wondering what that thing is I'm wearing around my neck, it's something that my dad gave me one Christmas. It's a "good luck charm" that one of his Cambodian Scouts wore when my dad was in the Vietnam War. The scout gave it to my dad and my dad gave it to me.
And to honor my father, I sometimes put on the good luck charm and take pictures of myself posing with vases with no shirt on.
Yup.
BUT HOW 'BOUT THAT VASE, RIGHT?????
EH???? EH?????
ON THIS GREAT DAY, FEBRUARY 11, 2008, DOTSON SALUTES THIS VASE FOR MAKING HIS APARTMENT LOOK NICER, FOR HOLDING THINGS, FOR MAKING HIS APARTMENT LOOK NICER AND BECAUSE VASES DON'T GET NEARLY ENOUGH RECOGNITION FOR THE THINGS THEY DO AND SO IT WOULD BE AWESOME, JUST AWESOME IF YOU WERE TO GO HOME TODAY AND TELL YOUR VASE "THANK YOU" FOR ALL THE THINGS IT DOES FOR YOU AND THEN MAYBE BURN SOME INCENSE AND DRINK GOAT'S BLOOD TO SEAL YOUR PAGAN RITUAL BECAUSE YOU ARE A HEATHEN AND IT'S A GOOD THING FOR YOU THAT YOU'RE NOT IN SALEM, MASSACHUSETTS IN THE 19TH CENTURY OR MAYBE IT WAS THE 18TH CENTURY BECAUSE YOU'D TOTALLY GET DROWNED LIKE A WITCH, DUDE, AND THAT WOULD SUCK AND THE RECKONING IS COMING AND YOU STILL HAVEN'T EATEN YOUR MEAT AND HOW CAN YOU HAVE ANY PUDDING IF YOU DON'T EAT YOUR MEAT????
Hey, look!!!
I'm Mister Virginia!!!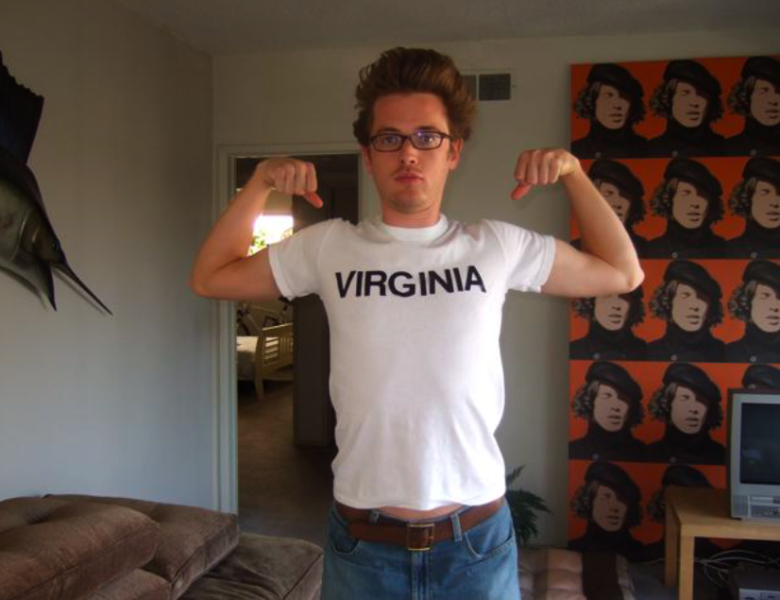 "LIKE SUCH AS!!!"
Chris Dotson
Dotman's Jokes