You ever seen that "free business cards" link on Google?
I HAVE!!!
And guess what? They're not actually free. Can you believe it? Isn't that shocking?
I'm sorry to rock your world like this, but there's a catch with those things.
It's a company called Vista Print, and as near as I can tell, they are pure evil.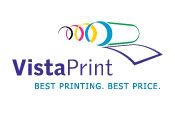 Even eviler than the Democratic Party!!
The first time I ordered business cards from them, they pretty much were free. I got 500 of them and they looked like this---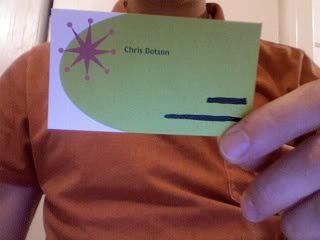 I was able to look past the fact that they printed black marker over my phone number and email address, and found them to be pretty nifty. I had to pay $6.95 for shipping, so they weren't TOTALLY free, but they were PRETTY MUCH free. And that's almost just as good!
I could have gotten a fancier design if I'd felt like paying more, but I wanted to keep the cards as free as possible, so I got one of the free designs.
Anyway, I gave away about 20 of the cards and then got bored with them. I decided to "recycle" them by using them as scratch paper. This was about 2 1/2 years ago. And at the time I didn't find Vista Prints to be evil at all. Actually, I was quite happy with my purchase of "pretty much free" business cards/scratch paper.
Those were the salad days.
But then, just three months ago, I got a hankering to get some NEW business cards! And I thought that since I'm an actor, I might splurge this time and put my PICTURE on the cards!
EXCITING!!!
I went back to Vista Print and started to design my new cards. I knew I wanted fancier cards this time that wouldn't be anywhere close to being free. I found a layout I liked pretty well, then I inserted my picture and when it came time to choose the type of card stock, I got the most expensive one they had!!
All in all, it was going to be about $50 for my next batch of 500 free business cards.
I'm a pretty savvy buyer, so I decided to shop around on a few other websites.
I didn't like the prices at the other sites and I didn't find them nearly as user-friendly as Vista Print's in terms of designing your layout.
So I went with Vista Print!
Now, when you order something from Vista Print, they have all these pop up boxes, doing the "up-sell" thing and trying to get you to buy all of their other products like mailing labels and blank VHS tapes.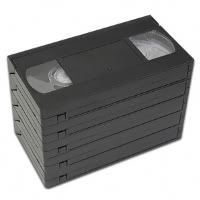 These pop up things can be quite confusing, EVEN FOR A SENIOR CITIZEN!!
When I ordered my cards at Vista Print the first time, I just clicked "no" to all the pop ups, because I wanted to spend as little as possible.
But this time around, since I was spending $50 (or roughly half a month's salary), when I came across a box that promised to INSTANTLY save me $10 off of my order, I couldn't resist!
So I clicked on the box, and what happened after that was pretty fuzzy. But the short version is that I got signed up for some kind of "Rewards Program." I didn't want to be a part of this program at all, because it's one of those things where they AUTOMATICALLY charge you once a month to be in their club. In this case, it cost $14.95.
There was a link with an option to cancel the fake membership, and I emailed them and canceled it immediately, because I didn't want to get billed fo no stinkin' $14.95. I got
Latrell Sprewell's kids to feed!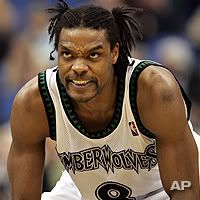 So that settled that!!
My new cards arrived in the mail a week later and they looked like this---
Again, they printed black marker all over my phone number and email address, but I'm a pretty forgiving person, so I let it slide. At least I wasn't getting charged $14.95 a month, right????
Not right.
I looked at my credit card statement last month and saw a charge on there from "AP9 Shopping Essentials" in the amount of $14.95. It seemed kind of fishy, but we were in Scorpio at the time, so I chalked it up to typical Scorpio paranoia. I decided it was a legitimate purchase and I'd just forgotten what it was.
But my credit card statement for THIS month showed up today and there it was again. $14.95 for "AP9 Shopping Essentials."
So I googled "AP9 Shopping Essentials" to find out what was what, and I found all these links about people being ripped off by Vista Print.
Here's one of those links
right here
.
It's weird, but Vista Print has several of these companies set up, and I guess their basic function is to take $14.95 from you every month.
I thought FOR SURE I had canceled that Vista Print Rewards thing. I went through my email and found the Vista Prints Reward "welcome letter" and my cancellation confirmation. But RIGHT NEXT to that email was a "welcome letter" from the "AP9 Shopping Essentials" Company.
I'd never noticed that before!!
And it was pretty much the same letter as the Vista Prints Rewards, telling me I'd be charged $14.95 per month unless I canceled the membership. Son of a gun! So I got signed up for TWO of these things!
What the frick, yo?
What the frick?
Anyway, I called my credit card folks and they said they could reverse the charges.
But now I gotta keep checking my email for a while to see if Vista Print keeps enrolling me for other stuff.
I could go on about this Vista Print nonsense, but I'm not a big complainer (I'm a glorious Sagittarius, after all!) and I don't want to invest any more of my precious energy than I already have on this thing.
However, I do ask that you parents out there tell your children to keep spending their money on pornography and albums by singers named
Joyce
and to lay off the free business cards.
(Man, if it wasn't for Vista Prints trying to rip me off, I never would have written a blog where I made reference to Latrell Sprewell's kids. That is AWESOME! --- THANK YOU, VISTA PRINT!!)
ON THIS GREAT DAY, NOVEMBER 27, 2007, DOTSON SALUTES PAYING FOR BUSINESS CARDS, BECAUSE IF YOU TRY TO GET FREE BUSINESS CARDS, THE FIRST TIME YOU DO IT THEY WILL BE PRETTY MUCH FREE, BUT THE SECOND TIME YOU DO IT, THE CARDS WILL COST MORE BECAUSE THEY WILL INCLUDE YOUR PICTURE AND WILL BE PRINTED ON A HEAVIER CARD STOCK AND YOU WILL THEN FIND YOURSELF BEING SCREWED OVER BY A ONE-TIME SUCCESSFUL COMPANY THAT WILL SOON FIND ITSELF GOING OUT OF BUSINESS BECAUSE EVERYONE IS ON TO THEM AND KNOWS THAT THEY SUCK ASS.
I also wrote a formal complaint letter to Vista Print that I will mail off first thing tomorrow.
The letter looks like this--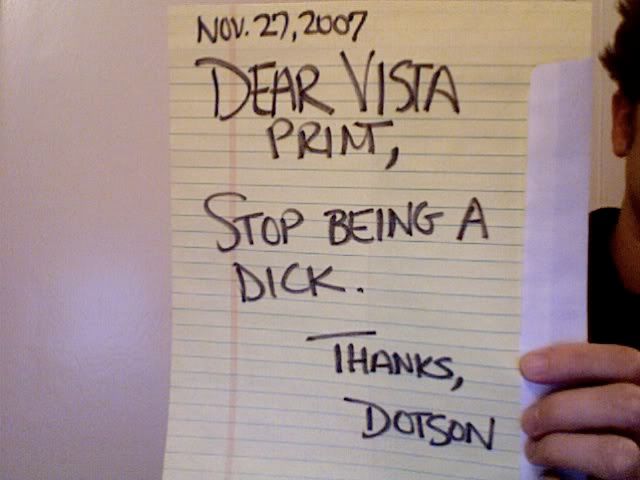 And now, here is a SNEAK PREVIEW of tomorrow's "Joke of the Day" by Dotman.
Once again, I encourage you not to watch it. It is of course horribly offensive.
Kiss my ass, Dotman!
Kiss my ass.
Chris Dotson
Mongoloid Humor